Jennifer Tucker, Massage Therapist in Inman Park, GA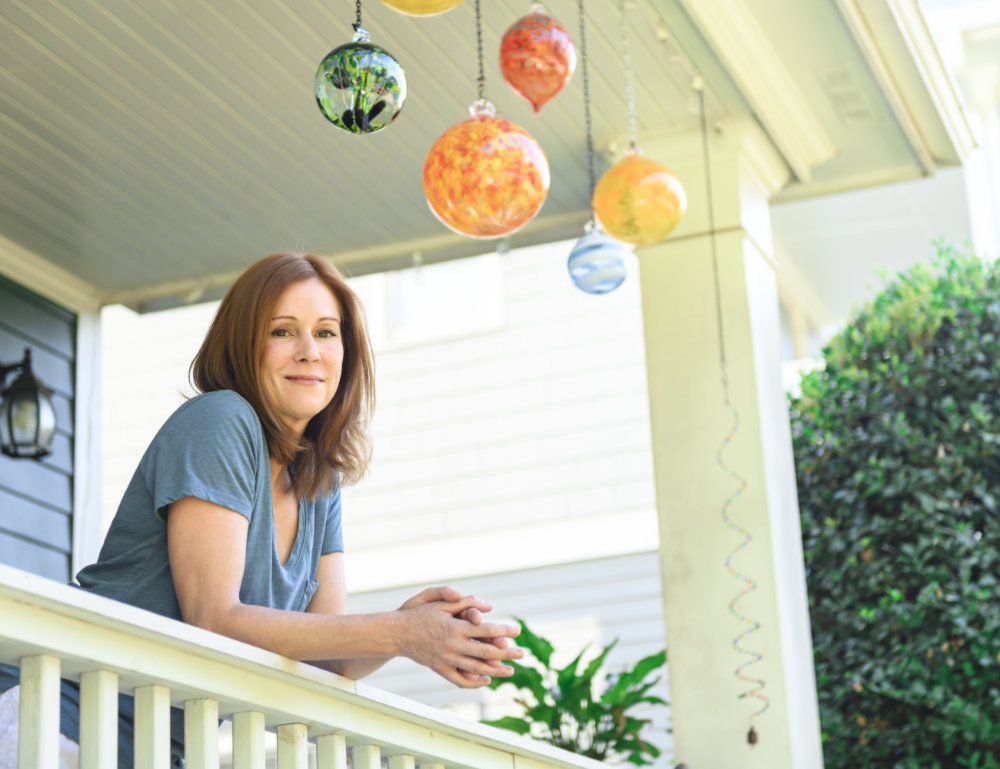 I have been a massage therapist since 1999. I got my degree in Seattle at The Brenneke School of Massage while getting my masters in Chinese Medicine from Bastyr University.
Having spent 5 years studying Chinese medicine, much of my massage work is inspired by the rich tradition of mind/body awareness that is absolutely essential to traditional Asian philosophies.
Over the years I've studied and been inspired by many types of massage therapy: Swedish, Deep Tissue, Trigger Point, Myoskeletal, Thai massage, Barefoot Ashiatsu and Myofacial work. I let these various techniques inform the massage I give depending on the needs and desires of the client.
Currently I'm learning and incorporating Esalen® massage practices into my massage style.
Esalen® massage is an integrative massage that focuses on full body awareness. It seeks to tap into the body's own healing potential that occurs when the body is very relaxed.
As a smaller woman practicing for many years, it has become important for me to not only treat my client's body, but to also consider my own. I have no desire to hurt you or myself giving very intense, "deep tissue" massage.
I am moving towards a less forceful style of massage that is meditative and deeply relaxing to the recipient. I aspire to be an intuitive, creative and therapeutic massage practitioner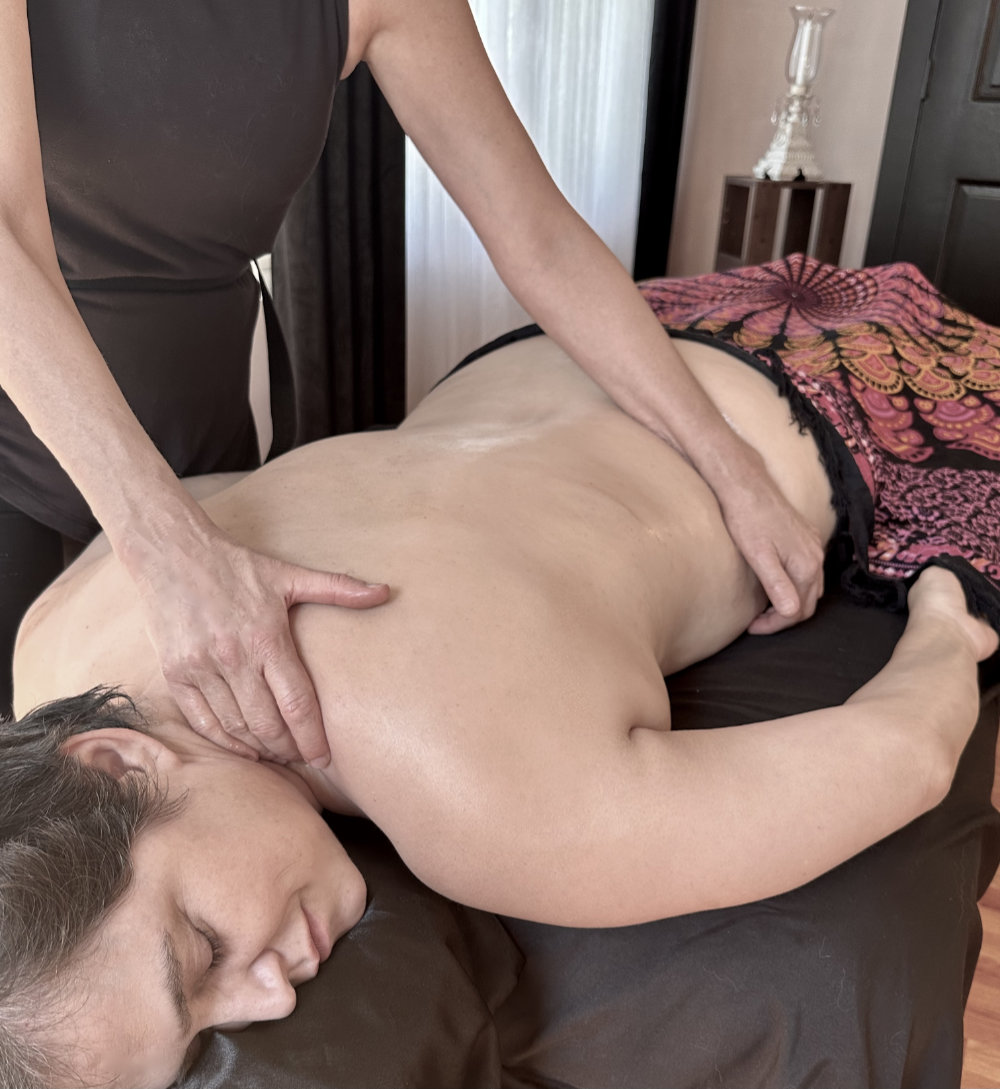 I grew up in the foothills of Colorado. I have lived in Atlanta on and off since 1992, mostly in beautiful Inman Park. I have travelled all over the world, living in Seattle, Germany and China. I love to hike, dance, scuba dive, take pictures and play drums. I am also a proud member of the weird and wacky Seed and Feed Marching Band. I love cats AND dogs. But most of all, I love people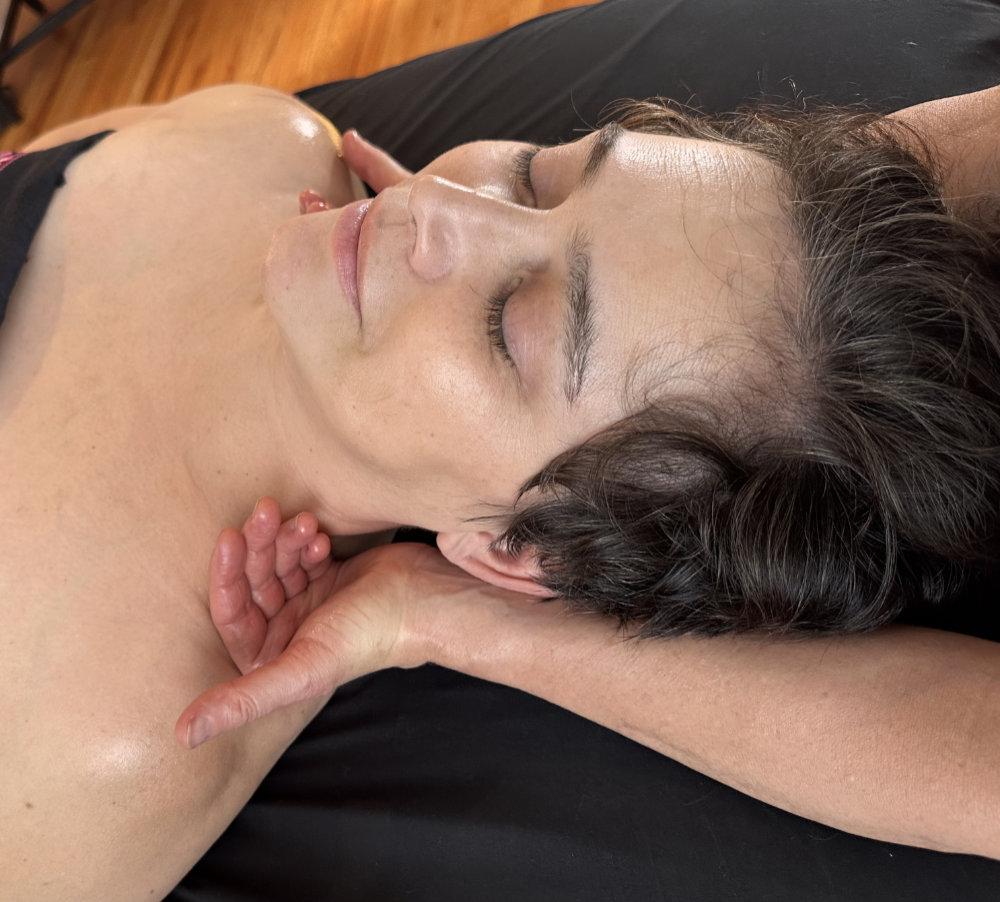 It's essential that you feel completely relaxed, safe and respected while receiving massage. Please let me know of any concerns or discomforts you might have. Each person is unique in regards to their needs and comfort levels around areas worked, draping, pressure etc. I'm here to honor and respect whatever boundaries you have and to find the work that works best for you.
I too wish to be respected in my place of work. I know that massage can be  an intimate experience and nurturing touch can sometimes be confused for sexual touch. Although I respect everyone's need to express themselves sexually where appropriate, I am not a sex therapist and do not, under any circumstances, perform that type of service.
Please let me know if you have non-traditional gender pronoun preferences.